Time Out
In the meantime, this is a place-holder post to get y'all to start playing an online video game I used to play ...
Diablo: The Lord of Destruction
. The image is a composite of characters I have played ... my favorite class to play is the sorceress; other playable classes are the necromancer, palidin, assasin, druid, amazon and barbarian. Once completitng the most difficult part of the game, your character earns the title of
Matriarch
or
Patriach
; however, I play a version of the game where my character's title is
Guardian
. Far more interesting, and error-prone, information can be found at the unofficial site
DiabloII.net
.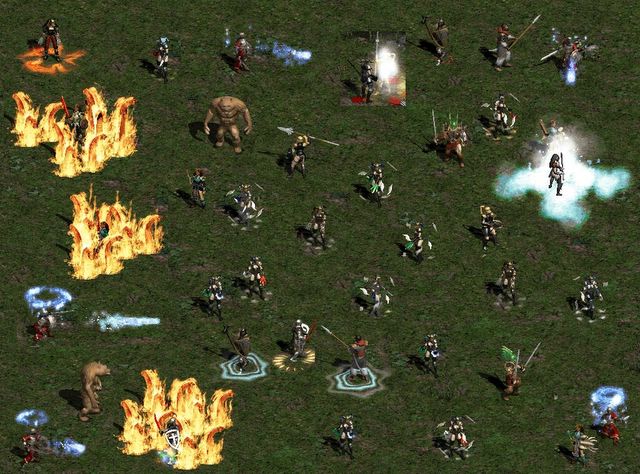 Diablo is published by Blizzard Entertainment (part of Vivendi Universal Games); other popular titles from the studio include WarCraft and StarCraft. Vivendi made headlines last year when it merged with NBC to emerge as NBC Universal. As noted in the previous post, corporate naming is the most creative part of any company's function. I suspect the lawyers and marketing folks at both companies had a difficult time agreeing to a new company name, so took the easy way out and rolled a 20-sided die to come up with the name; Rock-Paper-Scissor does not work for ex-D&D gamers.
The last week has been extremely busy, and I've not felt like turning on the computer 'after hours' -- hence, the lack of new entries. I hope the situation will improve within the next few days ... I hope.
another point of view ...
I finished Diablo II just before coming to Japan - it was exhausting, but I did it. I kept on forgetting to save, so I'd end up dying at some point and get shoved back to the beginning of the level - many, many breakable objects were thrown at the wall when that happened. I didn't get the expansion kit though - would it have been worth it?
speak up!
---
previous 10 posts:
home/current
[index of posts within each monthly archive]