Eakins Oval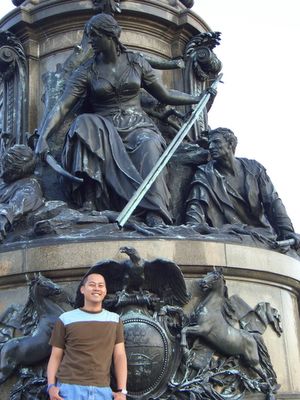 At the Eakins Oval (a "park" looped by wide streets with speeding cars) is a statue/fountain of immense proportions. I'm just in front of one of the sides, even so, I was standing on a ledge.
another point of view ...
I reckon if you stood there any longer she would've knocked you off with that pole in her hand!
speak up!
---
previous 10 posts:
home/current
[index of posts within each monthly archive]