If It Says "Keep Out," Do You?
accidentally
get damaged or stolen; just so you're aware, my cellphone is always left unguarded on my desk. One photo assignment I gave myself a couple of years ago was to photograph street, traffic and other public signs.
In the span of two weeks, I had amassed more than 1,000 digital images; however, I deleted or archived most of them except for approximately 200 images. With these 200 images, I created a screen saver for my laptop. While the screen saver is meant to be entertaining and amusing, it is also sending a clear message to on-lookers: "Keep Out!"
My top three images from this collection:
Monarch Habitat
,
Sexual Bully
and
Drug-Free Zone.
This is a small sample of the rotating images when the laptop is on idle. [click on images to enlarge]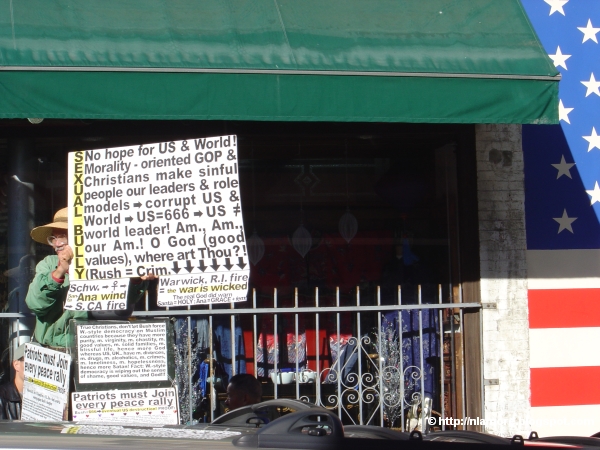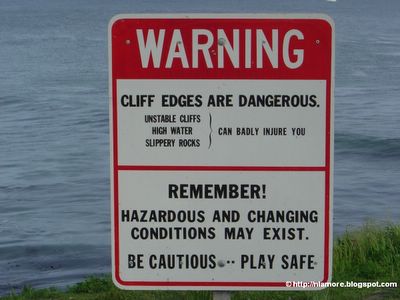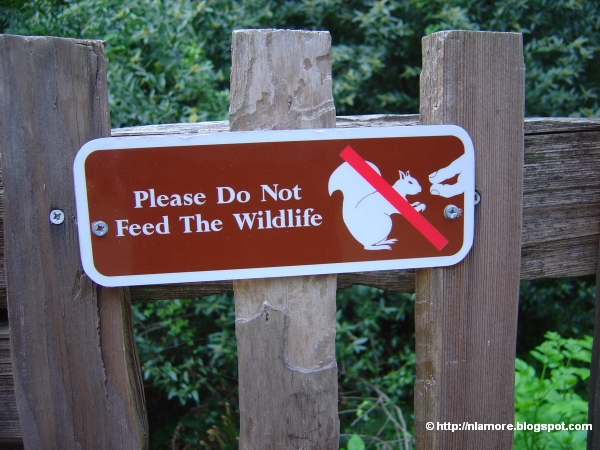 I'm looking forward to seeing photos of your ... collection of handbags and shoes ... sights on your way to work ... body art (tattoos, piercings!) ... sarafi trophies (koala bears, whales!) ... bling blings ... mushrooms and garden gnomes ... and anything else! I'm fond of telling my friends, "Film is cheap!" Also, just remember that Polly Perkins (Gwyneth Paltrow) from
Sky Captain & the World of Tomorrow
wasted her role of film by not taking pictures when she had the chance!
As a photography-hobbyist, I often dust off my cameras and give myself "photo assignments" -- but that hasn't happened lately because my digital camera is broken, and my SLR camera is on loan to my sister; I suppose I can use my Polaroid camera. I currently don't have a phonecam, but that's next on my list should my current cellphone
another point of view ...
gosh, you better stop the compliments, or i'll have to start digging into my 'starbucks' fund!
do you recognize the 'sexual bully' from SF chinatown? isn't that old crazy loon just the best?
speak up!
---
previous 10 posts:
home/current
[index of posts within each monthly archive]