When in Azrou

If you find yourself in Azrou and need to get connected to the internet .. be sure to visit La Brise and say hi to owners, Abdelfader and Nicolas.



This is a marketing ploy that got me to step inside and check out the poultries available for the day. My handbook recommends that I buy chickens and feed them for a few days prior to serving them.



The people in Morocco are very friendly, this boy (who spoke Moroccan Arabic, French and Spanish) adopted me as his "big brother" and taught me a few words.I was able to say a few words in Arabic.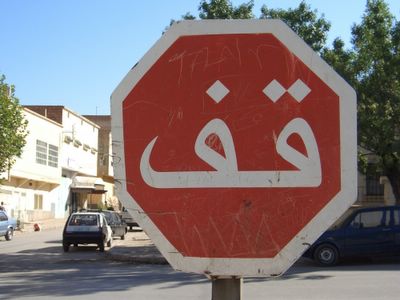 Looks like the "Stop" sign is universal the world over.
another point of view ...
Oh my you've gone moroccan! Great to see you blogging again, and with personalized pics!
speak up!
---
previous 10 posts:
home/current
[index of posts within each monthly archive]