Big Brother .. Not Really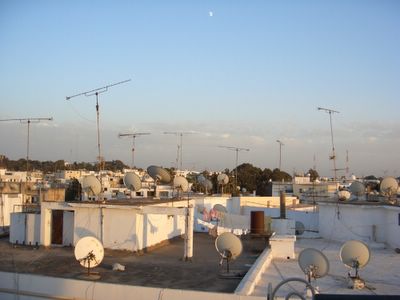 From the rooftop of my hotel in Rabat, what struck me about the cityscape (besides the amazing mosque tower) .. the numerous satellite dishes and antennae.
another point of view ...
Hey - glad to see you again! I'm looking forward to more pics and stories. Cheers!
speak up!
---
previous 10 posts:
home/current
[index of posts within each monthly archive]