Pope John Paul II Dies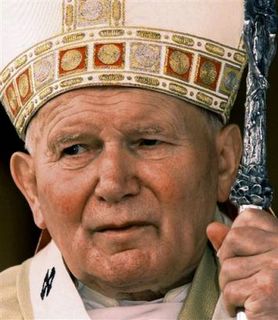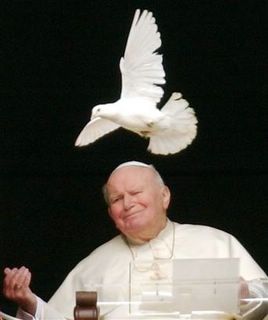 VATICAN CITY - Pope John Paul II, the Polish pontiff who led the Roman Catholic Church for more than a quarter century and became history's most-traveled pope, died Saturday night in his Vatican apartment. He was 84.
More from AP ->
Pope John Paul II is at the end of this life, and he is expected to die shortly. Tens of thousands of faithful are praying just outside the papal apartments. This vast turn out is a bit macabre; it is akin to spectators slowly driving by a car accident and gawking for hints of fatality or other human disaster. The constant media attention on all outets, may they be print, broadcast, etc., is mind-numbing. The intense media coverage is very unnecessary. The Pope should be allowed to die with dignity, and in peace.
Links of interest:
another point of view ...
Pope John Paul II was the greatest man. He was full of love and generousity, and I will miss him. It is very sad that my children will not have the chance to know him.
speak up!
---
previous 10 posts:
home/current
[index of posts within each monthly archive]